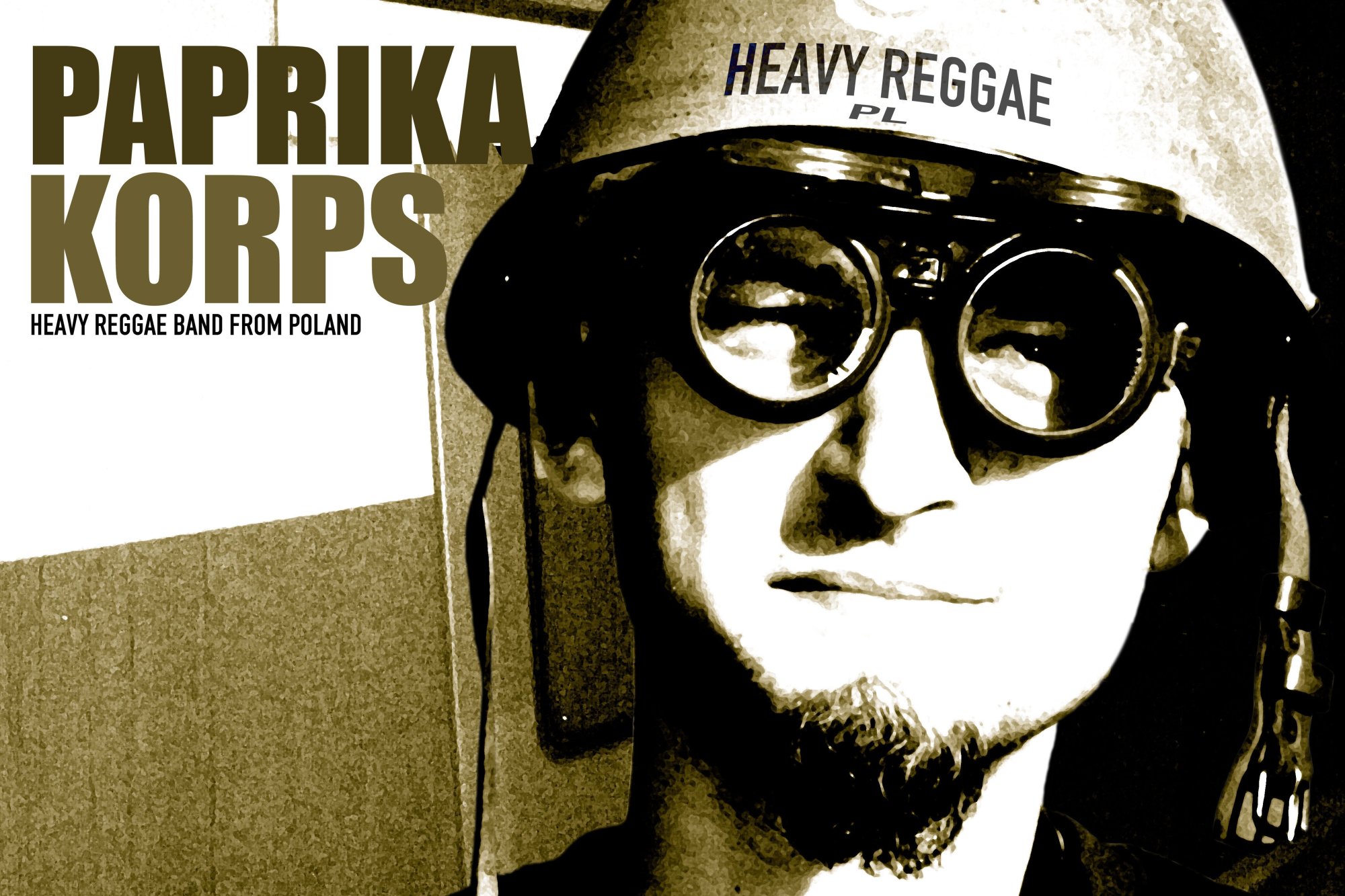 Paprika Korps a Polish band is not a traditional reggae band because they combine sounds of
heavy
dub and punk in their reggae music. They are very popular in Europe and due to their wide tour (25 countries!) they've got a nickname "The Heavy Reggae Travellers".
In 1996 formed Paprika Korps has six members: Marcin Matlak (vocals, guitar), Piotr Maślanka(keyboard, melodica, vocals), Tomasz Krawczyk (bass),Łukasz Rusinek (guitar), Aleksander Żeliźniak (drums) and Jakub Łukaszewsk (mix).
To Paprika Korps their music is a way to rebell and protest. They sing both in Polish and in English. The style of repeating one sentence in the middle of the track could be dull - but what comes with Paprika Korps - it's not. On the stage they are impressive playing among the invasive fog under the flash of the blue and red lights.

Paprika Korps new album Metalchem is released couple of weeks ago.

One specially good song is Camp Babylon.
Check also:
The facts of life
,
Rewolucija
("Revolution"),
Hi-Fi
,
Don't trust
,
From soul to soul
,
Promises
,
Przede wszystkim muzyki
,
Poprzez babilonu mur
,
Czarno Biały,
Paprika Korps in Myspace
,
Zdecydujcie się,
MIND EXPLORER
*Explore the mind and reach salvation
Solve the puzzle of creation*
Past events, past lifes happened to you
More than just a feeling of a deja-vu
I feel like a onlooker into my past life
Cutting into previous times my mind the knife

When hallucinating seem things in dreams
Could I see into the future? It isn't what it seems
I say it's confusion the way that I feel
Chemical inside me makes it so surreal
*Explore the mind and reach salvation
Solve the puzzle of creation*
They hold the strings, salvation is far
You'd like to see things the way that they are
They don't want you discovering your mind
They stay in power, while you stay blind

Wisedom, knowledge you must devour
Threaten convention, those in power
As will the opressors in authority
Who'd hate to see our land totally free
*Explore the mind and reach salvation
Solve the puzzle of creation*
Ragga technician is on the mission
Against those who stay in power while you stay in vision
Watch out a feel a reggae wide attack
Bad days now are gone, the rotten system gone out